Tildarg Toddlers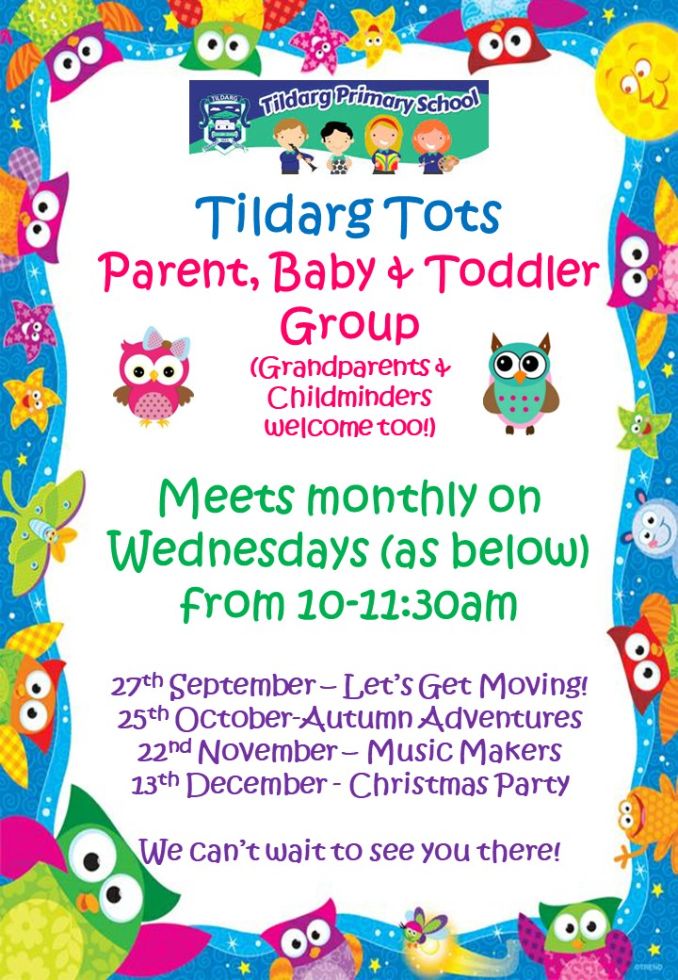 The toddlers' group takes place monthly (usually the last Wednesday) from 10 a.m. until 11.30 a.m.

Pre-school children come along with a parent/adult and enjoy the company of those of a similar age, getting them used to the school environment and having some fun together!

Our toddlers' group seems to be growing in numbers every week, with Mums and youngsters enjoying the play activities, crafts, stories, singing and refreshments.

Our thanks go to our volunteer helpers who so willingly supplement and enhance activities.